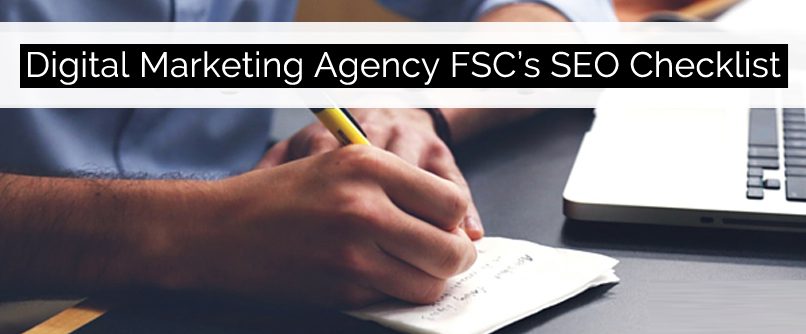 Digital Marketing Agency FSC's SEO Checklist – II
SEO Plugin For WordPress: If your site is a WordPress one, upload and install the YOAST plugin. The plugin would improve SEO on several aspects and make it easier. It also helps you choose a focus keyword, and ensures that it is used everywhere.
Website Loading Speed: There are several online tools that check a website's loading speed, of which, Google PageSpeed is the best. The faster a website loads, the better it is for its SEO. Go through the suggestions summary and optimize by fixing the issues.
Website Audit: Have you analyzed how SEO-friendly your website is? Several online tools conduct an SEO audit on your site. While all tools are a little different from each-other, website audit often includes the website loading speed, URL analysis, title & meta description analysis, and image ALT tags. Mobile-friendliness of the website is also checked. One of our favourite auditing tools is the one by WooRank.
Google Keyword Planner: Do keep in mind to use Google Adwords: Keyword Planner while writing content. Pick a primary keyword, and use it everywhere – content body, title, tags & meta description. The more places you use it, the better. However, remember not to go overboard with the keyword. A too high keyword density isn't good for SEO. Also, while you should focus on this one, primary keyword, doesn't mean that you can't use any other keywords. To start with, concentrate on keywords with low competition.
To Be Continued…
What Is eCPM In Mobile Advertising….?
How SEO Evolved Over The Years
What Is A Microsite & Why Do You Need One?
Cost Per Click (CPC) Vs Cost Per Impression (CPI) – What Is Your Take?
How To Make Money With Mobile Apps/ Mobile Advertising