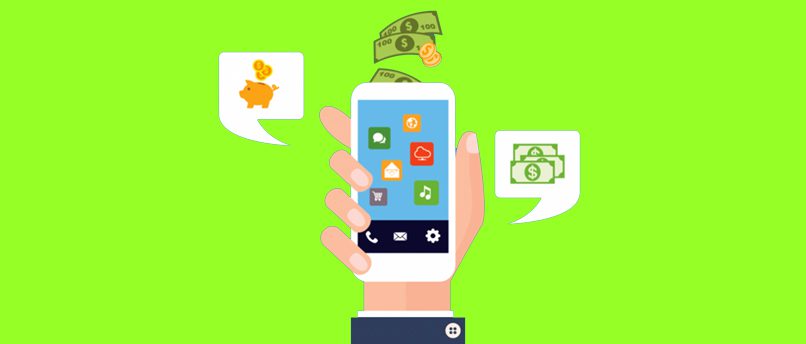 How To Make Money With Mobile Apps/ Mobile Advertising
Posted OnJune 15, 2016

/

/

Written By Vandana Verma
Mobile Apps are not just for entertainment or to serve a particular usefulness. Creating apps is a serious profession. Whether for fun or business, mobile applications have to generate income for the designer. Else, where is the motivation to go on?
Ways to Monetize a Mobile App
The most commonly used methods of monetization are:
Freemium Method
This is the most popular way to make money through a mobile app. Most people love freebies. First you offer the basic version of the app for free. Popularize it on social networking sites, discussion forums, through family and friends, referral programs, etc. While doing so you have to target the correct audience…those who will be interested in that app.
Once they are hooked there is a large volume of downloads. Now offer some premium add-on services or induce them to download improved versions. To tempt the existing users, give them a choice between upfront payment and annual subscriptions.
In-App Advertisements
Mobile Advertising is another effective method to make your app generate revenue. In this model, the free app runs advertisements along the edges of your current screen or as pop-ups. These will flash only as long as you are using the app. Only if the mobile users click on them will they see the advertisement.
To Monetize App using this method, the designer must first survey and find out the potential volume of downloads. How entertaining is it? How useful is the mobile app? A big percentage of viewers will just ignore the ads. If there is a large volume of daily downloads and the app retains the users' attention for at least 20-25 minutes, there is a greater chance you will make good money through in-app advertisements.
Pay Once, Use Forever
This method of Mobile Advertising is less lucrative. The app must be attractive and/or useful enough to compel hundreds to download it. The user has to pay just once to download this mobile application. All updates, revisions, improvements, add-ons, etc are free of cost. As there isn't going to be additional revenue from the same customer, you have to constantly look for new customers.
If your app offers popular services, e.g. fitness apps like Digifit iCardio or Cyclemeter; you know at the beginning that the demand will be high. Using pay-once-use-forever method to Monetize App will work very well.
Pay Once, Pay Again!
Makes you wonder whether a mobile app designer will ever make any money? Users definitely do not want to keep on paying. Yet, this methodology works in many cases.
Before you decide to create this type of mobile app, make sure it offers something so unique that thousands are compelled to download. Also, it must have the aesthetic appeal and user friendly interface to beat the competitors. But the sure way of succeeding is to offer some brilliant locked features as an option. The users have to pay to download these add-ons. Make it tempting enough to get the desired rate of downloads.
Free Mobile Apps can also be a very lucrative business. With enhanced versions, premium services as add-ons, well-targeted in-app advertisements etc can really generate plenty of revenue for a mobile app designer.
What Is eCPM In Mobile Advertising….?
How SEO Evolved Over The Years
What Is A Microsite & Why Do You Need One?
Cost Per Click (CPC) Vs Cost Per Impression (CPI) – What Is Your Take?
How To Make Money With Mobile Apps/ Mobile Advertising