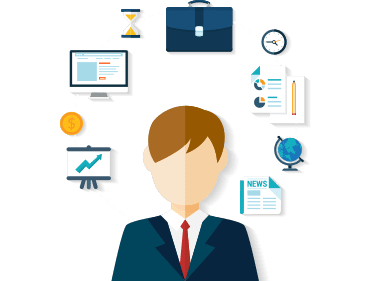 Business Development Executive Asst. Sales Manager Sales manager- Digital Media
Edu.Qualification required/desired:
UG – Any Graduate, Preferably: MBA
Functional Area:
Sales and Business Development
Experience desired (if any):
2-5 years
Salary Band:
300,000 to 700,000 + incentives
Job Responsibilities
Identifying fresh sales leads
Pitching service/products fluently
Cultivating mutually-beneficial relationships with current clients
Job Description
Would be working as an independent sales person responsible for generating business in the Indian as well as international market.
Develop a sound strategy focused towards organization's financial gains and client satisfaction
Research and identify individuals and organizations to pinpoint probable leads and marketplaces
Schedule and set up business meetings with prospective clients
Qualify and press for appointments
Selling Social Media, SEO & other web services by making sales calls to potential clients and cracking deals through cold calling
Would be responsible for delivering corporate presentations to new business prospects
Understand clients' requirements and scope of work, and accordingly preparing proposals and drafting quotes & estimates.
The candidate would also be required to nurture and develop business contacts remotely from all over India and through online conferences.
Reporting will be to the Director
Required Skills
Ability to provide sound leadership to subordinate sales people
Socially adept
Extensive industry knowledge
Impeccable IT fluency
Tech Savvy and also with a broad range of high tech terminology
Outbound sales experience
Understanding business targets from Accounts growth and large client's business channel perspective.
Must be proficient in cold calling
Solid business sense in the qualification process
Should know when to walk away from scheduling inappropriate appointments.
A keen eye for detail
Ability to prioritize obligations
Should be able to make sense out of numbers and data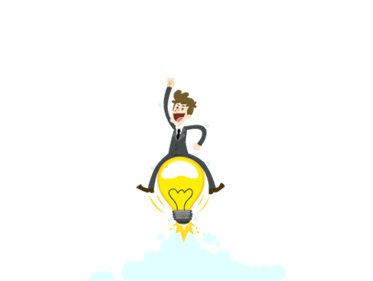 Presales / Inside Sales Executive
Functional Area:
 Presales Ececutive / Inside Sales / Business Development
Experience:
 1 to 2 years
Competencies
We seek self-driven people who are passionate about inside sales. This role has the potential to scale up to a higher degree of responsibility and as such, we are looking for someone with high levels of accountability and ownership. We are looking for someone with a sense of urgency and a positive, winning attitude. All in all, we are looking for a person who can play the fundamental role in achieving customer acquisition and revenue growth objectives.
Job Requirements
Responsible for identifying leads & prospective customers – generate qualified opportunities through phone calls, e-mails, internet research, etc.
Execute cold calls and email campaigns to generate new sales prospects in a specific demography. Also perform inbound lead generation and follow-ups.
Establish long-lasting business relationships, fix appointments, generate leads, work on qualified leads, and facilitate sales team to close sales.
Assess competitors and trends.
Identify and summarize competitor information to determine exploitable sales opportunities
Create and monitor Presales plan with focused approach – build a strong pipeline of opportunities in CRM and provide updates on a regular basis.
Log all activities accurately in Sales Report/CRM daily.
Meet or exceed quarterly business development objectives in a metric-driven sales environment.
Work cross functionally with marketing and engineering teams to drive incremental revenue.
Initiate sales pitch and educate prospective CXOs about the offerings.
Prior interacting with CXOs.
Excellent ability in analyzing opportunity for cross selling and upselling – ability to farm accounts.
Basics of Internet Browsing and Social Networking. (Mandatory).
Lead/Pipeline Planning and Reporting (Mandatory).
Sound understanding of sales cycle of enterprise software products/solutions.
Sales experience in a technology-oriented field.
Experience/knowledge of working in a regional sales model across multiple target markets.
Experience in managing customer relationships and maintaining relationships in a B2B environment.
Ensuring the proper running of sales process.
Desired Skills
Excellent communication skills; both verbal and written. Fluency in English is an absolute must.
Should have ability to initiate engaging discussions.
Good in connecting with prospects over Social Network.
Understanding of sales cycle of enterprise software products/solutions.
Persuasion/Negotiation Skills
Strong presentation skills
Client consulting
Market research & analysis
Strong telephone and verbal communication etiquette
Good analytical and communication (verbal & written) skills – should have ability to initiate engaging discussions
Ability to successfully carry out several tasks within the stipulated time limit.
Ability to deliver within deadlines.
Familiarity with the industry concepts, practices and procedures.
A level of work timing flexibility.
Strong analytic and probing skills; attention to detail; good listener; good organizational skills.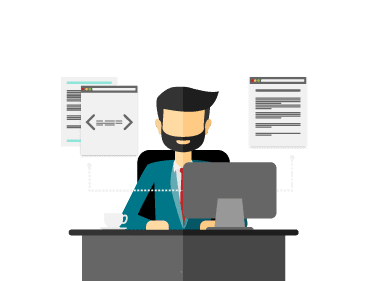 PHP DEVELOPER
PHP Developers can hone their skills at FSC Private Limited. We look forward to young, dynamic joinees who have passion for learning, and are both, team-players, & fiercely independent. Hands on experience in other frameworks would be a huge plus. Go through the job description for more details.
Responsibilities
Must be well-versed with these technologies – PHP, MySQL, jQuery, Ajax, JavaScript, HTML and CSS.
Must have expertise in PHP with PDF and Excel report creation.
Must be proficient in API and Payment Gateway integration.
Experience in Responsive Development practices.
Must be an intermediate in XML and JSON.
Knowledge of Yii, Zend, CakePHP and Codelgniter would be an added bonus.
Must understand browser compatibility issues.
Qualifications
Graduation in Computer Science. (B. Tech or BCA)
We are looking for someone with a minimum of 6 months of experience in PHP.
Candidate must have strong analytical skills.
Desired candidate should be both a team player, and also capable of working independently.