10 Reasons To Redesign Your Website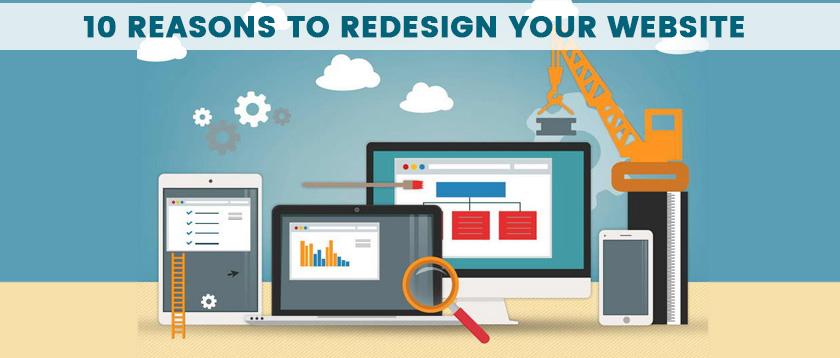 Your website is the centerpiece around which all your marketing strategies for a global audiences revolve. It is your store in the digital world and sadly, does not have a salesman or a saleswoman to push your products and services to your intended clients. If it fails to click with your customers, you shall have to pay the price with loss of business. Trust us, it shall be much higher than the nominal website redesign cost.
Times and Technologies are evolving faster than we could have ever imagined. So are the markets and its customers. Statistics state that more than 85% of the viewers do not return to a site that is unable to peak customer interest. This could be your sad story too. We at Futuristic Simplified Computing Pvt Ltd are a group of creative technical experts who provide website redesign services in view of the current dynamic markets and customers. We can transform your sad story into a fun-filled exciting ride for you, your website and your customers. Still not convinced?
We shall now help you enumerate 10 reasons that shall highlight your requirements of revamping your websites:
1. EVERYTHING TURNS OLD: Everything, including technology has an age. Applications and websites start looking plain and saddened, after this time period expires. If it has been time already when you got your website developed, it is high time you undergo the website redesign process.
2. TECHNOLOGY HAS SOMETHING NEW TO OFFER: Technologies are being evolved by the day. In terms of websites itself, it all began with straight static pages simple websites; which have now evolved into newer applications and virtual and augmented reality functionalities based responsive websites.
3. YOUR WEBSITE MAY NOT BE IN LINE WITH YOUR GOALS AND COMPANY PROFILE: Your company website tells a story about who you are and what you stand for. If you do not think that your website is well performing this part, you should definitely get it revamped.
4. LOW RETURNS ON INVESTMENT (ROI): Your website is your address for your intended global clientele. Thus, it should be able to impress them enough to invest their trust in your product and services. If you fail to see similar end-results, there are concerns that need to be voiced.
5. NOT VERY ATTRACTIVE: If you feel that your website fails to attract your intended clientele, it is time to change.
6. IMPROVING USER EXPERIENCE: If you presume that better functionality could help you attract more customers for a better experience you should go for it.
7. LIGHTER WEBSITE PAGES: It has been proven that about 50% of the online customers tend to shy away from heavier website that take a lot of time to load. Ensure to revamp yours for a faster user experience.
8. BETTER SEO: If your website is not raking in the requisite mullah it is time to optimize it in the best possible way for better viewership, clicks and visits. FSC Pvt Ltd is a website redesign company that provides best in class website redesign SEO.
9. BETTER LEADS: We help you generate highest number of authentic leads through your revamped website.
10. REINVENTING YOURSELF: We help you innovatively re invent the not so effective brand image with innovation and novel ideas.
Click here to know more about us.
5 Ways to Turn Your Website into Revenue For Your Business
Why Restaurants Must Have Attractive Website Design
Why Your Website is Not Getting Sales? Here Are The Reasons.
Build Your Brand From Zero To Hero By Hiring The Best Digital Marketing Company In Delhi
Boost Your Ecommerce Business with Best Ecommerce Website Development Company in Delhi