10 Things to know before Hiring a Website Designing Company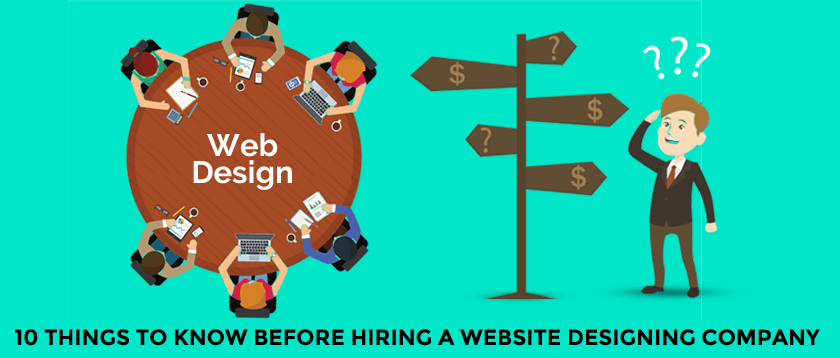 Choosing a web design agency is not a simple task. There are some points that you should take into account to ensure that the service you will receive will be reliable and well done:
1. Is the web design company Panama established and experienced?
It is essential to verify that the company has the experience and the personnel trained to do the job. Check the portfolio of clients, design, and functionality of the work done by the company.
2. How much do I have to pay?
Consider your page as a long-term project and investment for your business. The price of the website designing services can vary, depending on your needs.
3. Can you update the content of your website yourself?
Regardless of whether you want to edit or upload content to your page or want to hire someone to do it, your website should be based on a content management system that is easy to make such changes.
All the pages of website design that agencies offer are friendly and simple to use.
4. Will I receive support when I need it?
Before hiring a web design agency, verify that the company offers the continuous support service. When you buy a website, it is necessary that the company provides you a safe and profitable support.
5. Keep everything in one place
Make sure the web design company can provide you with the full range of services related to your website and have a solid backing in Digital Marketing.
Futuristic Simplified Computing offers a wide range of services that will increase the presence of your company in the digital media; they have highly trained human talent updated with the latest trends.
6. Are there any additional costs?
When you request quotes for your website; it is necessary to make sure that, in addition to the fixed price for the project, you know the limitations, expenses and additional costs that may be related to the website.
7. View samples of your work
It is essential to review the client portfolio with which the company has worked. This will give you a good reference point on what they can do and, in these cases, not only look at the quality of the design but also the functionality of the websites.
8. The effectiveness of a website
If a company offers its services to do responsive web design, you must use effective marketing strategies to generate leads. Ask what methods they would use to attract more traffic to your website and how they could help you turn visitors into customers.
9. Establish effective communication for project management
Web design agencies must have a system to keep the client continuously informed of the progress of the work and show improvement in case of any kind of change.
10. Usability in Web Design
In a nutshell, usability is the ease that users have of using a website. People today have little tolerance for pages that load very slowly, visually unattractive, and difficult to navigate.
Asking about usability strategies will help you understand if, for the web design company, the most important thing is the user.
Strengthen Your Market Position by These 5 Branding Strategies
Important Tips to Consider For E-Commerce Website Development
5 Reasons why startups need a good Website Design
Check Out The Big Digital Marketing Trends in 2019!
Google Adds Favicons to its Mobile Search Results