Branding with an Intuitive Web Design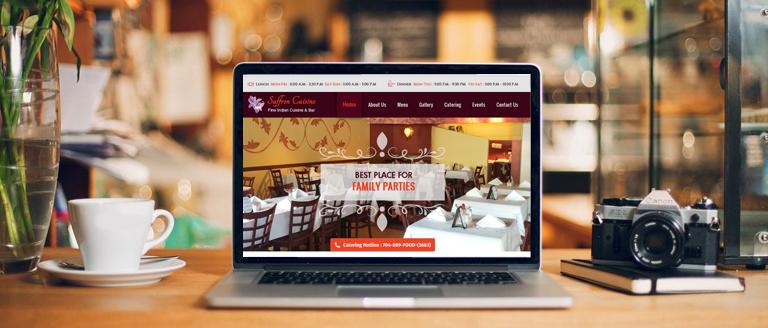 Customers are more discerning today, more than ever before. A customer turning up to a website expects to find not only the desired services but also wants a better understanding of the business he's probably going to deal with. And therefore, an interactive and insightful interface is mandatory in today's scenario. Simply because your online portal is an integral component of your brand identity, and the way it presents itself to the customer often turns out to be the customer's first perceived impression.
A problem with a lot of agencies today is that they succeed at websites and brands look how but don't know a penny about how to market online and help the brand convert.
If you're someone assigned with the duty of building a website for your client, or even for yourself for that matter, you must identify the voice your brand would be speaking in. That is, from your website's graphics, design, content and colour scheme all need to effuse the same energy, speaking in a common dialect.
Mentioned below are a few tips that would definitely help you devise an intuitive, responsive and response-evoking web design and contribute greatly to your brand image:
Make a first good impression
This is very crucial for the simple reason that anyone can come up with a cluttered, shabbily designed website but it takes a lot of effort to create an intuitive, interactive website. Sure it's a lot of effort, but it definitely pays off.
A poor impression can potentially bruise the user experience and makes sure that there won't be a second time. Your website needs to be visually stimulating. Try and involve an exciting colour scheme; it's not just about aesthetics, many subconscious associations come along with a stimulating colour palette.
Learn to infuse character into your website
What do you stand for? Well, no one knows it until your website begins exhibiting a character. Infusing character into your website would give your online personality the much needed boost and provide the customers something to associate with.
Business owners need to be sensitive towards how they are portrayed online. Your business' values and character helps creating familiarity and recall value. Anything from playfulness, innovation, luxury, reliability, etc. could form your central value.
Customer-centric
What did you create your website for? Traffic and sales, I suppose. Now, that is only a possibility when there exists a solid value proposition to be made to the customer. Ensure that your website is filled with easy-to-navigate, informative content and has something of value.
Consistency is the only key
Make it a point that until the very end, you continue working towards your retaining your customers' and visitors' attention with great content and super interactive infographics. Formulate admirable and appealing stories weaving the pictures, audios and videos together. But make sure that there's a constant balance between imagery and content because that is exactly where a branded web design can make a difference.
Creating a brand identity is not as easy a task as it seems to be, and more often than not, there's little to no control over how it shapes up. And if lacking a brand identity, you'd be selling yourself short on profit and growth.
Over the past 15 years, FSC India has devised numerous brand identities along with multiple website. Contact us to feel what it means to be a powerful brand.
Ways to Maximize Average Order Value (AOV) of Your Online Retail Business
Best SEO Techniques- Getting Your Website Rank on No.1?
Get More Traffic To Your Website By Creating Local Brand Strategy
Optimize Your Website With Voice – Activated Search
5 Ways to Turn Your Website into Revenue For Your Business