Creating A Free Website? That's Not The Way To Go About It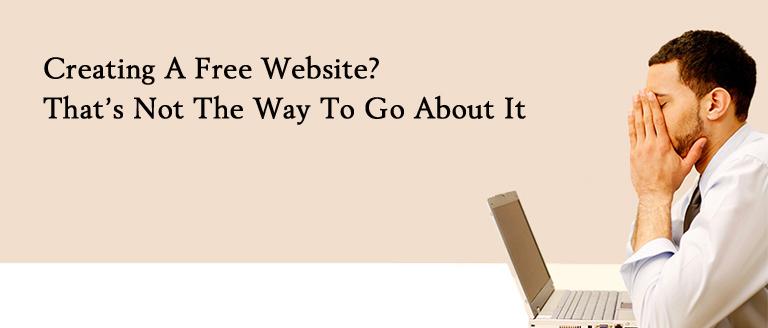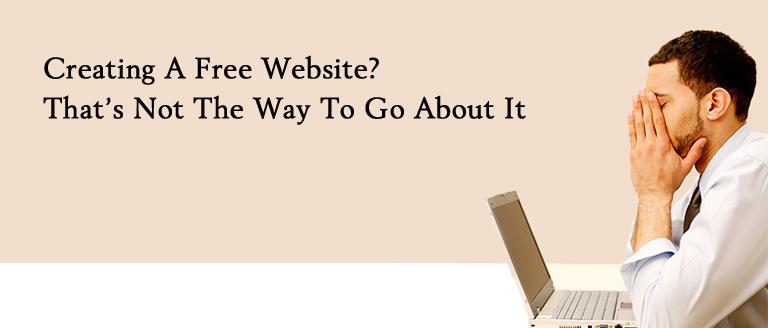 A simple Google search would give you access to truckload of website providers who would build you a website without a dime in exchange. All this started with GeoSites way back in 1994. And since then, countless free websites providers have come and gone. The cost involved while making a website might be a deterring factor and people therefore opt for the cheapest way out. The idea of a free website might seem tempting but it is only a valid choice if you're 15 and working on a temporary school project.
Let's take a look at some of the ways how a free website can deteriorate your business and burn a hole in your pocket:
1. Free isn't always free: These so called free services are generally limited period free trials. A few weeks down the road and they start charging exorbitant amounts for services like E-mail accounts, image hosting and website transfer.
2. Unprofessional URLs and design: Having a URL that ends with freewebsite.com is definitely not going to get you a nice reputation. Whether you're marketing your services or yourself, having a professional website address makes for a lasting first impression. Moreover, you are offered poorly designed templates that makes it difficult to create what you previously envisioned.
3. Your website can go down anytime: Neither do you own your website, nor do you have any control over it being live. Your website can be shut down without any prior warning. Once your site is pulled off, there's no way they would put it back and there's no option to get back your highly researched content. Not to mention that you also lose your domain and the SEO benefits you might have accumulated over time.
4. Intrusive advertisements on your page: Since these free website providers also need to make money, they plaster your space with the ads of their choices. You designed the website and came up with content, but your providers get paid for the ads. You might end up advertising your competitors. Sounds unethical, right?
5. Vulnerable to hacking attempts: Security concern is generally not their top priority. Your website ends up being open to hacking attempts and prone to malwares. It is difficult to restore any data lost on account of hacking.
If that doesn't make you wary of free services, nothing ever would. The biggest mistake you can make is not investing in your own website. Opting for a free website is a bad move and there are no ifs and buts to this rule. Always remember, if you're not paying for a service, you'd probably end up being the product and more often than not, the products are ultimately sold.
Futuristic Simplified Computing is India's leading digital agency that is known to create websites that drive business results. With a combination of passion and execution, they are a fantastic group to work with.
Optimize Your Website With Voice – Activated Search
5 Ways to Turn Your Website into Revenue For Your Business
Why Restaurants Must Have Attractive Website Design
Why Your Website is Not Getting Sales? Here Are The Reasons.
Build Your Brand From Zero To Hero By Hiring The Best Digital Marketing Company In Delhi