Difference Between Static and Dynamic Website?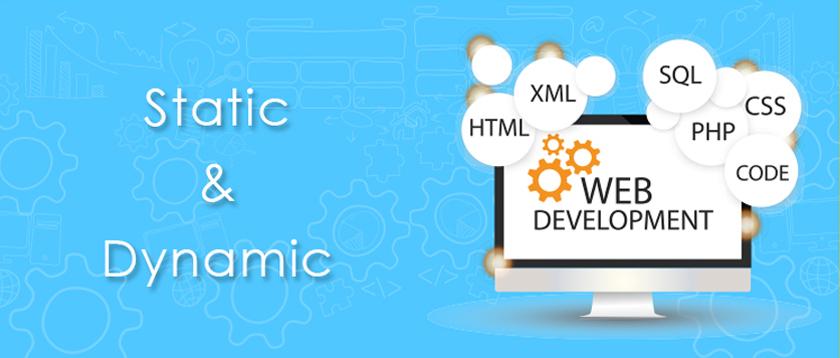 Even beginners are probably on hearing such phrases as "static site" and "dynamic site." But what exactly do these phrases mean and what is the difference between static and dynamic web pages, what are the advantages of this or that kind of site?
Let's not be guessing with you, but just sort it out and compare static vs dynamic.
Static Websites
The basis of any website is, of course, HTML, the appearance of the site is added to it. Most often, all the design is rendered in a separate CSS file – cascading style sheets. A website created using HTML and CSS is precisely the Static site. And no additional banners and scripts will never translate this website into the category of Dynamic.
Typically, all Static websites do not have a huge number of pages (up to about 50 individual web pages). It can be sites of small companies or individuals not very often updated. As a rule, these are so-called Websites-Business Cards. Why?
If you already have a website, then you probably already know that managing a site with a large number of pages, sections, and headings is quite problematic and lengthy. Imagine how much time it takes to update just one link in the site menu. And if more? After all, you need to edit each of the web pages of the site, then update it all on the server, and this takes a lot of time.
So it turns out that the more the site – the more difficult, more prolonged, and most importantly the routine maintenance and updating of the site becomes cumbersome. In this situation, creativity turns into a routine. But if the site is not updated often, then it is enough to have a regular Website-Business Card, created in HTML, albeit with a large number of pages.
Dynamic Websites
The content of such sites is stored not in the form of static HTML pages, but is located in the database, and is displayed "on the fly," directly on the user's request. There are quite a lot of programming systems and widely used and widely recognized programming languages, for example, PHP, Perl, ASP, etc. With their help, you can create the basis for a flexible site of any complexity, but this, of course, not everyone can, and the threshold of entry into this subject area is very high. The creation of a website requires a new person- a programmer for one of the programming languages, as a result of which the development increases in terms and becomes more complicated.
But one programmer cannot create an acceptable design for the future site – this is possible only when working in conjunction with the web development company. With this approach, the information content of the resource will be separated from the graphic, by creating a particular site template, with which future pages of the site will be generated, taking into account the required design. Another plus of dynamic sites is a relatively easy administration of the resource, through the administrator's panel and possibly inexpensively the development of the project.
Thus, if your site consists or will consist of many pages or requires fairly frequent process of updating it, the advantage of the dynamic structure is apparent. And your developers do not have to completely process all the pages with a minor update of the design or when new sections of the site appear. The separation of design and information content is the main distinguishing feature and the most significant advantage of dynamic sites.
5 Reasons Why Your Website Should be Updated Regularly
How to Make Your Brand Stand Out From Competitors in the Crowded Industry
Various Ways To Attract Visitors To Your Website
Ways to Maximize Average Order Value (AOV) of Your Online Retail Business
Best SEO Techniques- Getting Your Website Rank on No.1?