Digital Marketing Agency FSC's SEO On Page Checklist – I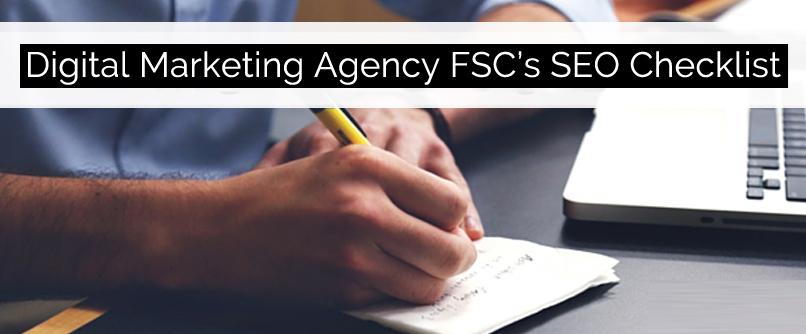 Google Analytics: It is not optional to have Google Analytics. It's a necessity. To see your website performance, in terms of the traffic it gets and other vital statistics, such as its bounce rate, traffic sources & how much traffic they are contributing to, referral sites, etc., you need to install Google Analytics by adding a tracking code to your website. Know more and get started with Anaytics if you haven't already.
Google Webmasters: Next, install Google Webmasters. This is important to discover vital data about search queries/ search impact, audience, security issues and so on. Know more and learn the fundamentals of Google Webmaster tool. You can also install the Bing – Webmaster Tools.
XML Sitemap: This too is compulsory. Creating an XML Sitemap and submitting it to Google & Bing Webmaster tools (Bing Webmaster also works for Yahoo!, since Yahoo! is a part of the Bing Network.) helps these search engines to index your site well. You could use this plugin for WordPress, or use an online XML Sitemap Generator.
Robots.txt: This file is used to communicate with web robots. It tells them if they should visit any pages of your site or not. However, Robots.txt is a publicly available file, and hence, the interested can access this information, i.e., what portions of your server you don't want the robots to use. So don't think that this information can be hidden.
Important Tips to Consider For E-Commerce Website Development
5 Reasons why startups need a good Website Design
Check Out The Big Digital Marketing Trends in 2019!
Google Adds Favicons to its Mobile Search Results
Best Professional SEO Services in India Provided By FSC