Digital Marketing Trends 2017
Posted On :May 16, 2017

/

Categorized In : Digital Marketing

/

Written By : Veenu Singla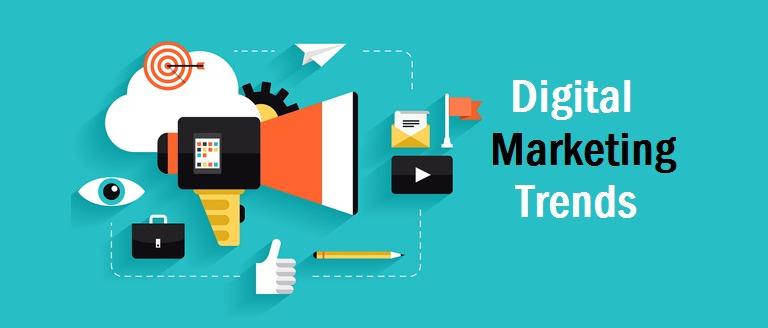 Deciphering the future is hard. But it's equally hard not to look deep into the future and speculate the upcoming trends.
Keeping that in mind, we, at FSC hit our stride and did a lot of research, spent countless hours traversing through the realm of digital marketing and thoroughly studied the developments gaining traction.
And while the world of digital marketing is still on the move, here we are, with digital marketing trends for 2017 you need to look out for:
Interactive Content Marketing
Content Marketing has always been one of the most crucial elements of a digital marketing strategy. It breached the market way back and over the years, it has become all-encompassing.
As cost and competition within content marketing increases, businesses should divert more of their focus towards measuring content marketing ROI.
In the current scenario, engagement is everything. For readers to chew and act upon content, brands should be moving towards interactive content.
With the digital market and consumers growing, there are endless possibilities to lure in customers. Interactive content marketing would not only prove effective in attracting and retaining buyers but would also work as a competitor differentiator.
Big Data
Although it's been around for years, getting the most out of big data still feels like a challenge to most. As researched by Ovum Estimates, the market of Big Data is speculated to increase from 1.7billion USD to 9.4 billion USD by 2020.
Big Data, as such, includes predictive analytics and customer and market insights. Firms need to mine through the data and identify customer behaviour and characteristics.
Market Automation
An automated and effective way of scoring and nurturing leads, there are still quite a few business firms that are yet to exploit the benefits of market automation.
To begin and reach the next level, marketers should be focused on data driven ad capabilities, predictive analytics towards personalization, and aligning sales and marketing.
Increased Personalization
One-to-one marketing is getting all the traction and becoming more and more relevant. Big Data plays an important part in providing a personalized customer experience.
What marketers should try is to weigh costs and opportunities and continually seek to ways to integrate it into their messaging and advertising.
Some prime examples of personalization are Amazon, Netflix and Spotify.
Live Videos
A brief look at one's Facebook timeline would demonstrate how most of the feed is filled with videos. However, there's a lot of room for more.
As per eMarketer, videos, in general, would be the fastest-growing content category at least till 2020. And among every other kind, live video emerged as the hottest trend.
With customers getting savvier with each passing moment, online video accounts for 50% of all mobile traffic. With multiple platforms like Facebook and Periscope, connecting real-time with followers and customers is now quite easy.
With people's thirst for stimulation increases, there will be more than ever need for video content.
Such is the nature of digital marketing, it doesn't just move, it skyrockets. And keeping a track of such developments would help you stay in the loop.
If nothing works out, you can always turn to the digital experts at FSC. As a proficient, Indian-based digital marketing agency, we've all the expertise and skills to keep you digitally charged for years to come.
Optimize Your Website With Voice – Activated Search
5 Ways to Turn Your Website into Revenue For Your Business
Why Restaurants Must Have Attractive Website Design
Why Your Website is Not Getting Sales? Here Are The Reasons.
Build Your Brand From Zero To Hero By Hiring The Best Digital Marketing Company In Delhi