Facebook: An Influential Marketing Tool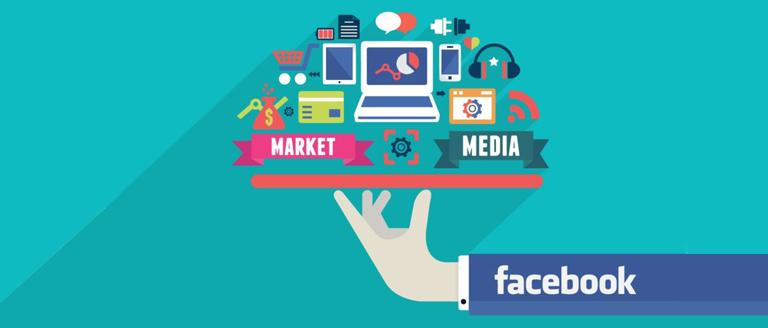 Social media has undoubtedly proven itself to be a powerful medium in connecting people from all over the world and no one rules the world of social media better than facebook. It has everyone hooked, line and sinker. Chances are you would skip your morning tea or coffee but never miss out on checking your facebook page. Well, why not, from news to the latest trend, it has it all! Your news feed everyday is constantly overflowing with information and keeping you informed as well as entertained.
Facebook has also played an important role in the emergence of social media in India. Companies soon realized that Mark Zuckerberg's creation can be a vital venue for businesses to market themselves through interaction with customers and self-promotion. Many small and big businesses create a facebook page which is a great marketing tool and is absolutely free. It is a great platform to develop your brand identity and connect directly with your target audience. Digital marketing companies made the optimum use of facebook as they caught on quite soon that with well over 400 million active Facebook accounts, people are constantly communicating with each other and no other platform could be such a valid one for advertisement and promotion.
A research study conducted by Michael A. Stelzner, who is founder of SocialMediaExaminer.com clearly shows that a most people think that social media can generate exposure for their business with the added benefit of reduced marketing expenses. They also strongly feel that facebook provides a human touch to their brand or business with daily interactions and building partnerships. Almost everyone who participated in the research agreed that social media platforms such as facebook can generate the required exposure for their business in a very short period of time.
We all know that success is always measured in numbers and a high number of fans following or clicking the like button on your business page can directly translate in great exposure and eventually great sales.
Ways to Maximize Average Order Value (AOV) of Your Online Retail Business
Best SEO Techniques- Getting Your Website Rank on No.1?
Get More Traffic To Your Website By Creating Local Brand Strategy
Optimize Your Website With Voice – Activated Search
5 Ways to Turn Your Website into Revenue For Your Business