How to Generate Revenue through Social Media Marketing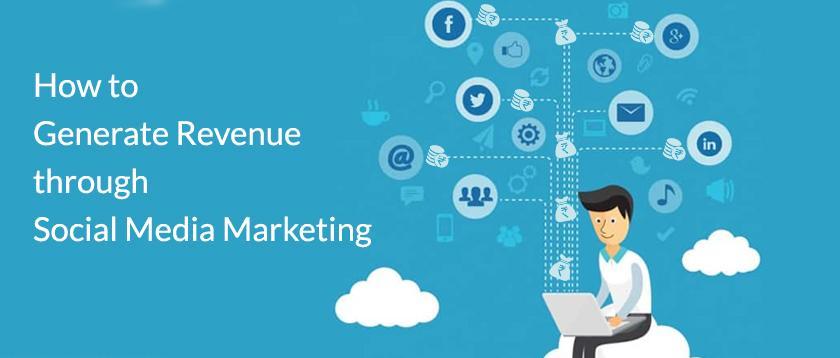 The best way to reach out to current and potential customers is via social media. From E-Commerce sites to large business enterprises, the world of commerce uses social platforms in a big way to increase website traffic.
Facebook, Twitter and Instagram pages are commonly used to promote products and services online. But do your efforts yield the desired outcome?
GENERATING REVENUE THROUGH SOCIAL MEDIA
The first step in social media marketing is to reach out to your current customers. They will be following status updates on your social sites more frequently than visiting your company website giving you a major opportunity for targeted marketing.
Here are some tips on how to increase revenue with social media:
Tip #1: Highlighting your products/services
Highlight the benefits of your goods and services on your social media pages and update the information at regular intervals. This will promote brand loyalty and will spread the word among the existing customers' social network.
Tip #2: Be clear about what you offer
Your social media strategy should be very specific and clear about what is being offered. Any ambiguity about the products/services you offer will lead to confusion, resulting in loss of revenue.
Tip #3: Festival discounts
Festivals have a tremendous potential of increasing. Timing is very crucial here. Updates of new items should appear a little before the actual festival day so that there is maximum exposure and revenue prior to the big day.
Tip # 4: Organize events
Hosting webinars is one of the most popular methods used by successful businessmen to highlight their company and create brand value.
Tip #5: Videos
A YouTube video is usually indexed and displayed very quickly by all search engines. The more videos you upload, the greater is your online presence; thus generating more income. Provide links of the video on your other social networking sites like Facebook, LinkedIn, Twitter, Pinterest etc. The likes, shares and tweets alone will boost business in a large way.
Tip #6: Monetization of social media
You can also generate income via back-links on someone else's social media profile or blogs. These activities can be analyzed and monitored to bring in a steady income.
To actually generate revenue through social media you have to keep abreast with the latest marketing trends. If you are not savvy with these social platforms, then it is worth taking help of experts in the field. A social media marketing agency will study what you have to offer and your goals for the future and implement a marketing strategy accordingly.
Important Tips to Consider For E-Commerce Website Development
5 Reasons why startups need a good Website Design
Check Out The Big Digital Marketing Trends in 2019!
Google Adds Favicons to its Mobile Search Results
Best Professional SEO Services in India Provided By FSC