Getting Traffic on E-commerce Website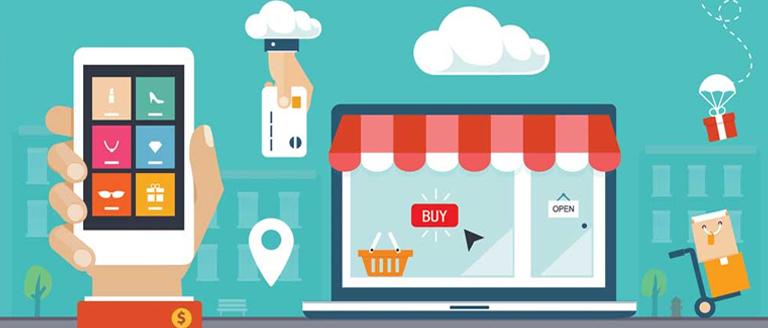 It doesn't even matter if you own a miniscule shop on Etsy or a fully functional e-commerce web store, what's pivotal is that you get online traffic. The fact is that online traffic drives sales. The days of easy profit by simply having a mere website have long been gone. Setting up an online store takes only minutes. The biggest task is to turn it into a thriving business that most people only dream of. Being able to stand out and get customers is the ultimate goal all the brands work towards.

Before you become a seasoned marketer, there are a number of actionable tactics that you need to follow to get the momentum going:
Landing Pages: When you pay for an advertisement, make sure it sends the customer to the desired product's landing page and not your homepage. Or send them to product categories that match their intent. Most importantly, don't bait and switch. What's been promised in the advertisement is exactly what the user should find in the landing page. You don't fancy bounce rates, right? Also, use landing pages for particular niches and not for ubiquitous marketing. This way you'd be able to optimize landing pages better.
Write Content, Not Just Product Descriptions: Write original and engaging product descriptions with relevant keywords. It gives the search engines an opportunity to index and crawl through your website. But, don't just stop there. A website with no additional content is taken for a stagnant web-page by search engines and customers alike. Write interesting posts relevant to your services or industry. This would emit an impression of thorough knowledge and authority in your niche.
Leverage Search Engine Optimization: Web traffic is no fluke. More than 30% of the traffic comes from organic search results by Google, Bing and Yahoo and that's a pretty sweet amount. SEO is a long-term play. Carefully invest in a long-term SEO strategy that would help you rank better on Google searches over the coming months.
Come Up With A Valuable Blog: Around 80% of the companies employ some sort of content strategy; however, not all of them work. Simply putting a blog post with an image or a video is most people's idea of content marketingand that is just not how it's supposed to be. The content should be highly targeted, valuable and must portray the customers as heroes. Reach out to them, get their stories and know what you mean to them. And then churn out meaningful content that is customer-centric.
Social Media Means Facebook, YouTube and Twitter: While it's true that other platforms like Instagram and Snapchat are gaining momentum, especially with their ephemeral content, they still have a long way to the top. YouTube outperforms every other social network with the best on-site time and more page visits per session, while Facebook comes next. It's clear, I guess. Your videos are definitely going to YouTube. It also shows how videos are getting more and more popular. Also, optimize your website for mobile considering how popular mobile phones are getting.
E-commerce is getting harder day by day. But, there's still more fortune to be made. The changing landscape demands your cooperation. It's the only way to turn uncertainty into opportunity.
Important Tips to Consider For E-Commerce Website Development
5 Reasons why startups need a good Website Design
Check Out The Big Digital Marketing Trends in 2019!
Google Adds Favicons to its Mobile Search Results
Best Professional SEO Services in India Provided By FSC