Google Adwords Vs Google Adwords Express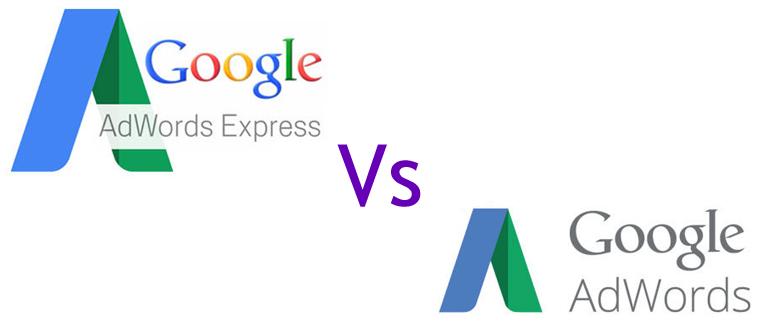 Digital marketing is all about great visibility, catching the eye of the prospective consumer and getting good traffic on your webpage. The means the methods may vary but the goal is always the same. Two such popular advertising methods to connect with the audience and help showcase your product are Google AdWords and Google AdWords express.
Google AdWords is an advertising service for businesses who wish to display ads on Google. They can set a specific budget for advertising and only pay when a prospective customer clicks on the ad. The main focus of such ads is on keyword, when people search upon those keywords the related business ad shows up. When an AdWords ad of a business is clicked, the customer is directed to that particular business's website.
Google Adwords Express on the other hand is a completely automated service with specifically designed advertising solutions for local small businesses. This particular ad service does not require daily management as your ads are managed automatically by Google.
We have compiled a list of the difference between these two highly popular forms of paid advertisement series so that you have a clearer picture of your requirement:
Adwords gives you the freedom to manage your online campaigns, depending upon your campaign structure; you choose your keywords, write text ads and set bids. Adwords also enable you to show up on Google.com, the Google Display Network, and Google Maps. Adwords express on the other hand is good for those who are short on time and want their ad to be running in a short while. You decide upon a budget and finalize your requirements; Google will come up with a list of keywords to trigger ads to your site and will provide some management to your campaign.
Adwords are the most durable and powerful method of online advertising, they include a plethora of items that adds to the appeal of the ad, such as text, banner and engaging video formats. They are undoubtedly the perfect platform for advertisement campaigns for business with their own websites and those who wish to explore a lot of creative avenues. Adwords express is for those who only need a text on their advertisement that clearly puts the message across and are comfortable with having their ads solely on Google.com and Google Maps. Although Adwords express does give a business the independence to create their ads which will show below, above or next to the search result as a "Sponsored Link."
Important Tips to Consider For E-Commerce Website Development
5 Reasons why startups need a good Website Design
Check Out The Big Digital Marketing Trends in 2019!
Google Adds Favicons to its Mobile Search Results
Best Professional SEO Services in India Provided By FSC