What is Google Remarketing? How Does it Work?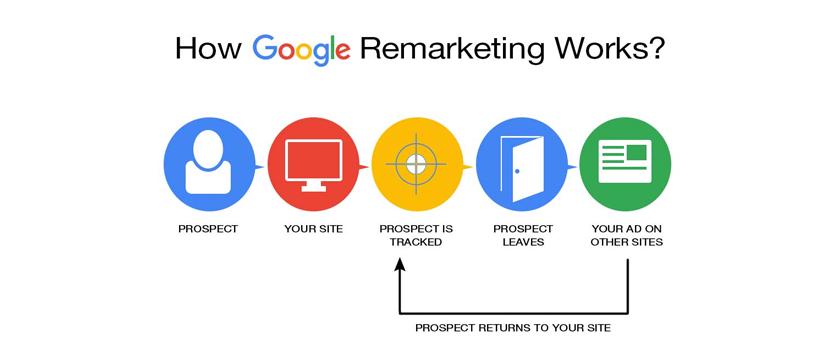 The term Google Remarketing means the process of online advertising that endows websites to exhibit targeted ads to users who have already reached their websites. The existing visitors will watch these ads at the time of browsing the web, reading news sites, or watching YouTube videos.
The term remarketing is also statedas retargeting, which dramatically hike up the conversion rates and return on investment because the existing audience is much more likely to become clients or complete valuable actions on your website. Moreover, the Google AdWords remarketing is a tactic used to drag visitors to your site and influence them to make some purchase, by positioning targeted ads in front of a defined audience. These ads are managed in Google Adwords and displayed on web pages that are accepted by the Google advertising placements.
FSC Pvt Ltd is a prominent company in Delhi offering the remarketing advertising with the assist of its veteran employees. It has expertise in dealing with the Google remarketing endowing your business sales figure up day by day.
How does it work?
If you are already a member of advertising in Google, you just need to add the Google remarketing code which is also known a pixel or tag, to your existing or new site so that audiences can get added through browser cookies. The Adwords retargeting is not a daunting task, it just works by adding cookies on your site. Moreover, you can add multitude lists with a range of distinct criteria.
For instance: Let's assume, you are running a Commerce business that sells the cosmetic products. You might create a "face cream" remarketing audience based on people who reach the pages of your website where you sell a face cream. BY using this Google AdWords remarketing, you can show these to a specific audience that market your face creams. Moreover, you know the fact that these are already in-market and now you can make it attractive by adding a special offer like 10% discount on a double pack.
If you have the ambition to raise your brand awareness, establish ads that drag by displaying your brands to visitors over a period of some time. And Google remarketing is a part of Google Adwords that have the capability to fetch outcomes through the normal conversion tracking.
If you would like to find out more about the remarketing advertising, you can visit the official website of FSC Pvt Ltd or contact us at +91-9999-30-3344.
Important Tips to Consider For E-Commerce Website Development
5 Reasons why startups need a good Website Design
Check Out The Big Digital Marketing Trends in 2019!
Google Adds Favicons to its Mobile Search Results
Best Professional SEO Services in India Provided By FSC