How Can Website Design Increase Your Profit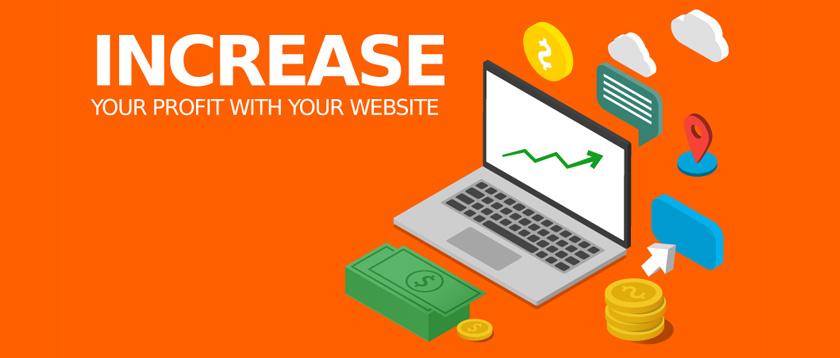 A website is basically a store, the address where you work; you put up your products and services on offer for the world. So, just as a physical store requires good location, an overall good look with good interiors; so does a website. A website is your global store for global citizens. Your website design company should, thus, be making them attractive enough to grab attention of intended as well as unintended clients to increase traffic. Ever heard of fsc or Futuristic Simplified computing? They have turned around various websites to increase website traffic effectively as higher website traffic leads to higher sales. It makes a whole lot of difference as to what kind of experience do you have on offer for your website visiting clients.
We provide you with an insight as to what goes into making of an attractive website that shall ensure you an increase in sales revenue:
Mobile Friendly Designs: Responsive website designs have been around for a while now. It means creation of a single website that can customize its dimensions to fit in its objects as per the size of the device it is being viewed in. Since, the mobile phone has slowly become the most sought after mode of internet browsing designs are based on more usability and functions for the smartphone platforms. It directly helps in increasing sales online.
Out-Of-The Box Concepts with Uniform Backgrounds: Many websites are entering the digital arena every second. Thus, to stand out, your website should ideally have a novice concept with a unified treatment for an easy internet browsing experience altogether.
Use of Different Images, Illustrations And Typography: Originally created images and illustrations can increase the attractiveness of a website manifold as it can help in increasing its character and personality content. Even the used typography can be evolved to give the viewer a new fresher experience.
Video-Based Content: Video is the future of all kinds of content. They form the best sales strategy to grab viewer attention. But, care needs to be taken that they should not make a website heavy and difficult to download.
Single-Paged Website: Light websites with simple designs, single-page, multiple-layered functionalities and content make for a desirable viewer experience, leading to increased sales.
VR & AR Related Content: Futuristic websites should be based on futuristic platforms. They can be made to imbibe content that shall give the viewer the feeling of entering a completely new 3-dimensional world, available for exploration.
Your website can make or break your digital image. It should have an inherent character to tell its content-story well. Choose its layout, design and functionalities well and in a focused way to create a lasting impression on the viewer to visit again and again.
5 Reasons Why Your Website Should be Updated Regularly
How to Make Your Brand Stand Out From Competitors in the Crowded Industry
Various Ways To Attract Visitors To Your Website
Ways to Maximize Average Order Value (AOV) of Your Online Retail Business
Best SEO Techniques- Getting Your Website Rank on No.1?