How Effective Branding Is Synonymous To A Successful Company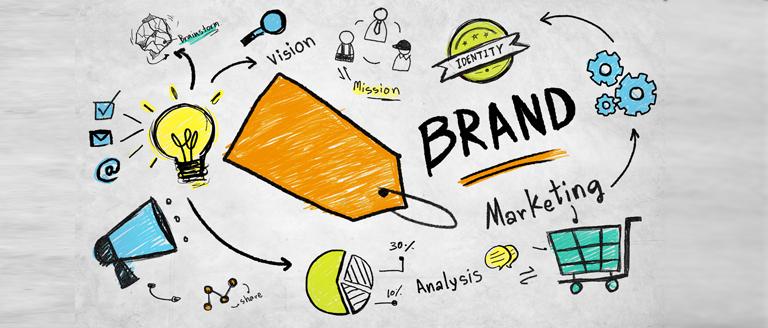 ''Your Brand is the single most important investment you can make in your Business ''– Steve Forbes
These golden words by the Editor-In-Chief of Forbes, resonates with every successful business enterprise. We all know that we live in a highly competitive era, where the market is flooded by similar and quality products. The only way to stand out in this scenario is by being a recognizable face. What makes giants such as Apple, Google and Amazon different from its contemporaries is that they are a separate entity in themselves. They have aced in the art of effective brand management. None of them took over the market in a fortnight but gradually built trust and an emotional connect with their customer. The objective was not just to rope in customers but a loyal fan base. How many of us using the apple phones can easily make the switch to another brand, a handful I suppose. We don't just use these brands, we swear by them.
Now those of you who aren't all that well aware would say that every company has a brand which is its identity. Wrong! Just because your company boasts of a website, it's own colorful Logo and a punch line; you think would grab eyeballs, does not establish its reputation as a successful brand.
Let's break it down to make things clearer. In the present age the customer doesn't fall for false assurances, they want you to walk the talk. When you come across the Apple logo, it speaks for itself. It encompasses in it everything that the business stands for; its quality, mission statement and the drive for high quality delivery. This is the job of a Brand Strategist, professionals who can understand your business and create a face for it which articulates its core values. Everything from the logo to the punch line, should clearly state what the brand stands for and what makes it stand out amongst competitors. A responsive web design can help you go a long way and for that you need Digital Media Agencies, those who are experts in creating a Brand Identity.
The next most important thing is brand positioning. Create awareness about your brand amongst your target audience; highlight factors that set your brand apart. This is similar to how when you think of a cold drink, the first name which pops up in your head is Coke or Pepsi. "A brand must be placed so strategically that it creates a permanent and lasting impression on the customer's mind." Digital Marketing plays an important role in that.
It's quite understandable that building a brand takes time, but laying a solid foundation is integral for it to grow and flourish. Well planned and effective branding is what can turn enterprises into global empires and make your product a household name.
Ways to Maximize Average Order Value (AOV) of Your Online Retail Business
Best SEO Techniques- Getting Your Website Rank on No.1?
Get More Traffic To Your Website By Creating Local Brand Strategy
Optimize Your Website With Voice – Activated Search
5 Ways to Turn Your Website into Revenue For Your Business