How To Get More Traffic To Your Blogs?
Posted On :July 4, 2017

/

Categorized In : Blogging

/

Written By : Vandana Verma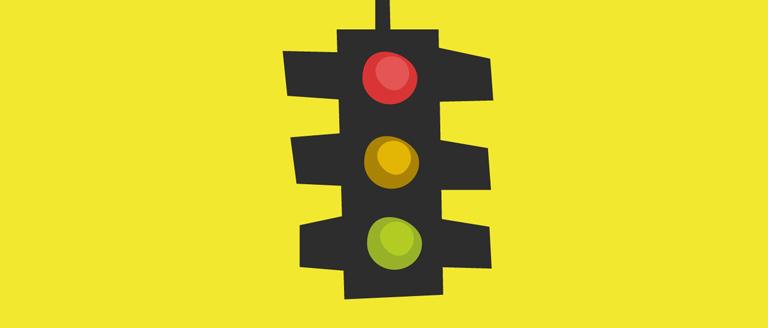 It's fairly easy to write up a blog, but it's not so easy to drive significant traffic to it. Whether you're writing for fun or for your employer or just to promote your own business, it's imperative that readers find it in the wide portal that the internet is. Even more important is to get them hooked, but that totally depends on the value you offer and not something we will discuss in this post.
You see, most of the blogs today work on this very principle; drive traffic and convert it to subscribers. This, of course, is an art; an art that we don't always get right. It happens even to the best of bloggers.
At some point or other, we've all hit the publish button and expected comments and shares to start flooding in, just to get nothing in return.
This nemesis of ours, this sudden halt of visitors is an inevitable phenomenon. Since you're competing with thousands of blogs revolving around the same topics, all competing for that limited audience, it isn't that hard to figure the lack of readers.
This, of course, is no reason to feel lonely on the World Wide Web. With certain measures in place, you can easily get traffic on your esteemed blog post.
First things first, identify the motive behind your blogs. Why are you in this competitive game; to help people, and provide them with something of value or just go create resources and get your brand or yourself famous?
The latter is a potential inhibitor of blogging growth. Yes, writing personal experiences and helping others out with your first-hand experience is a separate thing that could eventually get you famous. Otherwise, refrain from glorifying yourself. Try and become a resource to others and you'll witness unprecedented growth in your traffic.
Mentioned below are some small but significant ideas that could get you all the traffic you deserve:
1. Blog consistently
2. Write crisp posts, greater length doesn't necessarily imply greater value
3. Leave meaningful comments on other's blogs
4. Be a resource
5. Write well-organized posts
6. Research your keywords well
7. Leverage Trackbacks
8. Create blogs that others would want to link with
9. Write compelling headlines
10. Use illustrations and videos, anything that spices up your content
11. Optimize your blogs and websites for SEO
12. Create fabulous content
13. Try and make your content feel like storytelling
14. Target to an audience that's most likely to share
15. Get on the platforms where your audience hangs out
16. Use social media to your advantage; share excessively on Facebook, Twitter and Google+
17. Get influencers to write guest posts for you
18. Press release
19. Finally, monitor analytics
All said, there's simply no substitute for great content. Everything mentioned above would only work to your advantage if you fulfill the basic requirement that quality content is.
Anyone writing for a considerable period can hit a plateau. The above-mentioned tips for getting maximum blog traffic would let you squeeze the most out of your blogging efforts and get you out of the traffic-less pit you're stuck in.
Good luck blogging!
Ways to Maximize Average Order Value (AOV) of Your Online Retail Business
Best SEO Techniques- Getting Your Website Rank on No.1?
Get More Traffic To Your Website By Creating Local Brand Strategy
Optimize Your Website With Voice – Activated Search
5 Ways to Turn Your Website into Revenue For Your Business