How To Optimize Your Website For Voice Search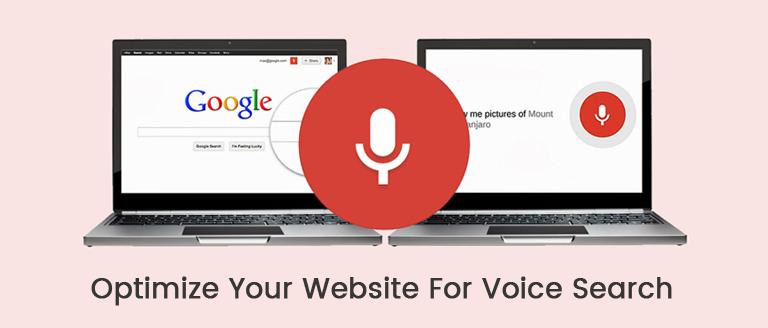 The past few years we have witnessed a rise in the number of mobile users quite drastically. Instead of PC's people these days make us of their Smartphone and tab to browse any website. This lead to business owners focusing more on making websites that are optimized for all kinds of screens and devices.
But it doesn't just end there. Since people have started to make use of mobile devices to carry out local searches, they find it more convenient to use voice searches as it gives them a hands free search option.
Now, optimizing your website for voice search is a lot different than optimization for the usual keyword driven text search. In the past when searches were based on text-based interface and keyword-driven algorithms, the users were forced to type broken and awkward phrases that matched the keywords of the related search. Now, the advent of voice search, the query takes a turn towards a natural conversation where you can directly ask your question in complete sentences.
So, since people are adopting this new method of search, your business can't afford to stay behind and not adopt this latest method of search engine optimization.
There are certain factors that one needs to keep in mind in order to optimize their website for search engine optimization:
1. Google now seeks answer to specific questions so it is advisable to not put unnatural keywords into articles on your website. The main focus of SEO is no longer keywords but long-tail search terms.
2. Adding a Q&A service to your website where people can ask questions which can be answered later.
3. Doing some research and trying to find out which are the top most searched queries in terms of voice search and then creating content likewise on your webpage.
Hence, it is advised that you adapt to the emerging trend of voice search and make your business known to the people around you.
Ways to Maximize Average Order Value (AOV) of Your Online Retail Business
Best SEO Techniques- Getting Your Website Rank on No.1?
Get More Traffic To Your Website By Creating Local Brand Strategy
Optimize Your Website With Voice – Activated Search
5 Ways to Turn Your Website into Revenue For Your Business