Making the Most Out of Facebook Lead Ads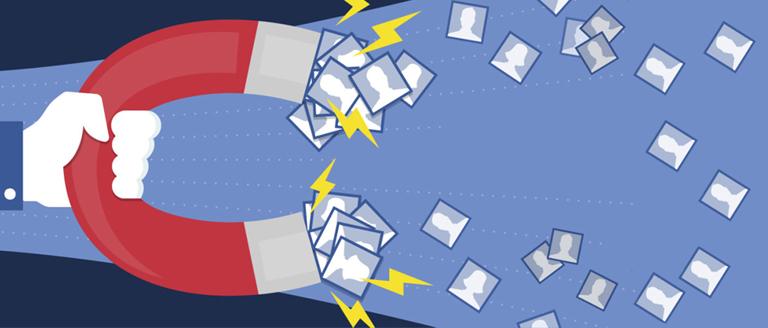 With its vast targeting options and the ease of setting up ad campaigns, Facebook ad platform can easily be called one of the best advertising platforms.
Remember the time when Facebook left all of the digital marketers excited when it introduced call to action to its link ads?
Well, this time they have taken the whole thing a step above with Lead Ads, endowing the Facebook advertisers with a lead boost lasting a lifetime.
What exactly are Facebook Lead Ads?
Traditionally, a lead conversion procedure takes prospective customers to a separate landing page, off the Facebook network, where they fill out a form and provide you with lead information. This is a great method to generate high-quality leads, but it possesses a problem. Not everyone is willing to fill out a form; despite knowing that they will be missing out on great content.
Now, the folks at Facebook understand how user apprehension can be a problem too big for Facebook marketers, hampering their growth and shrinking the revenue. So now, we have Facebook leads ads.
With lead ads, the prospective users can now provide their information without having to leave Facebook even for a second.
How does a Facebook Lead Ad work?
Essentially, a lead ad is similar to any other Facebook ad type. Users see the advertisement somewhere on their timeline, and once they click the call to action, a typical form appears, except that Facebook automatically populates the desired information directly from the users' profile, limiting the friction for the users.
Of course, they can edit the fields if they feel like.
The less the people have to do, the higher is the chance of them converting.
Making the most out of Facebook Lead Ads
Creating the Lead Ad
If in the Ads Manager, begin with 'create ad' on the top-right corner, and if you prefer using the power editor, you will find the 'create campaign' button at the top-left corner. The next step would require you to choose 'lead generation' as an objective, and naming the campaign subsequently.
Continue the ad creation process as it comes, until it reaches the ad level; this is where you customize the form for lead generation.

Begin with customizing the ad headline, text body and call to action. Be as specific as you possibly can thereby let the users know what they'll be getting once they click on the call to action button.
Next, you choose the information you seek to amass from your prospective customers through specific questions. The more the questions lower the click-through rate. Therefore, ask only what's relevant to your business.
However, Facebook has provided the marketers with a lot of flexibility. The form can be framed using customized questions with the option to ask even open-ended questions.
The next step is rather important, and requires the marketers to upload their privacy policy. This is done with a view to protect users' information.

This step lets you customize the thank you screen and requires you to provide with your website's URL, just so the users could visit your web portal once through the submission process, if at all they feel like.
Proofread, see if it looks like how it's supposed to be and click 'finish' to create the form.
Integrating a CRM
Customer Relationship Management Software lets marketers measure conversions in a time-efficient way. Facebook understands that well and provides the option of integrating your lead ad campaign with a number of ORMs including Marketing Cloud, Oracle, Marketo, etc.
Alternatively, one can also download the leads manually in .csv file format, although it's not recommended.
As it has turned out for most, Facebook lead ads are a solid promising advertising type, and if done right, can be a huge boon for your Facebook advertising efforts.
If you're apprehensive about giving your business a head start with Facebook lead ads, make sure you contact us at FSC. Our expertise with Facebook advertising and social mediatactics would take your marketing campaign to unprecedented heights.
Optimize Your Website With Voice – Activated Search
5 Ways to Turn Your Website into Revenue For Your Business
Why Restaurants Must Have Attractive Website Design
Why Your Website is Not Getting Sales? Here Are The Reasons.
Build Your Brand From Zero To Hero By Hiring The Best Digital Marketing Company In Delhi