Mobile App Vs Mobile Web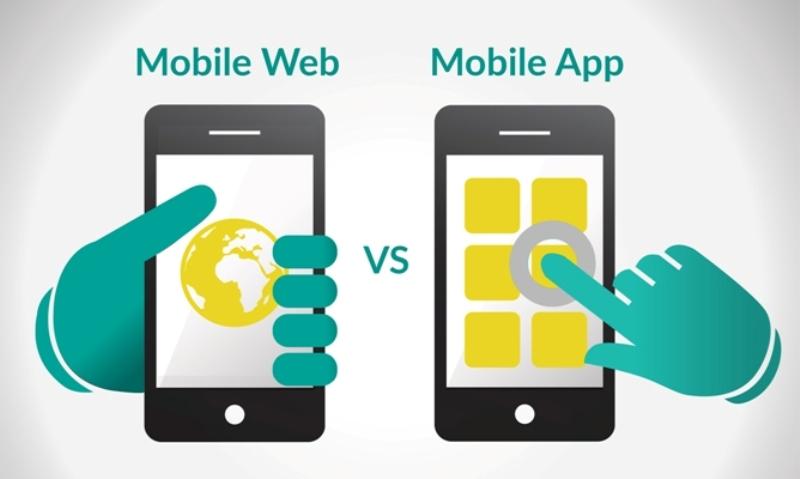 With the arrival of new technologies, the world has become smaller than it appears. Everyone has an opportunity to approach each other in any corner of this world with just a matter of second. Technology evolution has made this very easy by justifying that now the world is at your fingertips, and no one can resist this fact. Cell phones and I-pads are not just new creations but have become imperative in human life. In this 21st century, no one can ever imagine their life without mobiles and I-pads. Phones were enormous at the time they were first introduced to the world. Those phones used to be very bulky connected with many wires and were barely portable unlike phones these days. This device has seen lots of drastic changes from thick in size to hand-held mobile phones. After telephone, a new revolution took place "the Internet". No one had ever thought of this revolt, how internet took an important place in our life. The Internet has made our life easier to do nearly every task in a more streamlined and effortless way. Out of every 100 people, at least 80 have access to the internet and more than 50 of them will either keep themselves busy with either mobile web or a mobile app. Though both these terms sound almost similar, the use of each is different. Things are becoming more business oriented, let us look at how both these work and aid to the growth of any business. When we talk about mobile web, we refer to any standard web designed for a comparatively smaller display; that consist of a browser-based HTML page linked together to browse the internet. On another hand, an app is an application that is downloaded to your mobile device and installed to ensure direct and easy use of a category of an application with or without an internet connection.
When it comes to the matter of comparison, both of these have pros and cons along with the wholly unique feature. All depends on the purpose. Apps make the use of any application of particular field easier, whereas, the web is easy-to-use when it comes to the matter of maximizing target audience since it ensures one's web presence.
For most of the business minded people, the mobile web makes more sense since their goals are related either to communication with the public or marketing. The internet not only makes the process cost effective but also ensures a broader accessibility. But when we talk of personalized regular use, apps make more sense. If it's gaming, or performing complex calculations, apps make things easier for the users and prevent distractions. Added to everything is that many of the apps can serve the user even without an internet connection.
Though Web vs. App has not been a very controversial topic, it does have much to understand when it comes to the matter of using it as a marketing tool. Anyone who aims to establish broad mobile presence should undoubtedly go to the web. On the other hand, if the objective is limited to interactive engagement and providing personalized satisfaction to users, then an app is the solution.
Google Adds Favicons to its Mobile Search Results
Best Professional SEO Services in India Provided By FSC
Googles New Gallery Search Ads – Everything You Need To Know
5 Reasons Why Your Website Should be Updated Regularly
How to Make Your Brand Stand Out From Competitors in the Crowded Industry