Myths & Facts about Search Engine Optimization (SEO)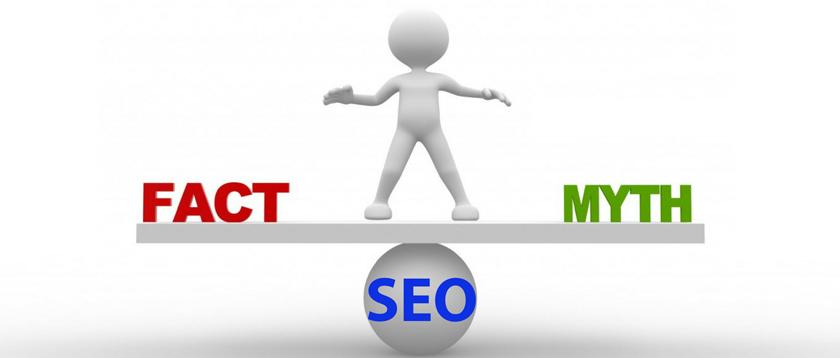 SEO is Search Engine optimization and this technique helps in enhancing the visibility of a website in search engines. We, Futuristic Simplified Computing Pvt. Ltd. are one renowned company which believes that online traffic is important for success of businesses and it might be the toughest challenge for us if we have no idea about starting off and putting correct strategies for optimization. We help businesses achieve a great SEO strategy for better ranking for your website and bring a greater traffic and ultimately sales and increase in revenue. Adopting an old method of SEO might be harmful if we are not updated about the latest algorithms that search engines follow for ranking pages. Futuristic Simplified Computing Pvt. Ltd. is keep their customers updated with latest ongoing in the SEO market time to time. SEO market trends also change similarly to change in clothing fashion. Also, there are various myths and facts about SEO which we need to be aware of. Various SEO myths have diverted people from following correct path of achieving success. So, by knowing actual facts and making corrections to those faulty methods, one can always be a winner.
Here, we will discuss about few myths and related facts which will help me gain important insights about SEO:
1. Great content always result in great ranking. This is just a myth since the fact is that a well promoted and distributed content is much more responsible for enhancing rankings or SEO. Since Google cannot read and evaluate content like humans, it is based on its popularity and great marketing ways.
2. Focus more only on keywords. This is a myth since using unnecessary keywords does not make the sentences flow natural. Rather, keyword density is a waste of time and distracts the readers from actual facts of the topic associated. We should use keywords but appropriately and precisely that makes sentences worthy and meaningful.
3. Content submission to search engines: It is a myth that submitting your website or content to search engine is necessary. The fact is a search engine will always acquire your site as long as other sites are associated with it.
4. Meta tags will highly affect my rankings: This is not true because as per the face the search engines ignore the META keyword and description tags for rankings. A great content will good promotion will always win the search engines to rank those higher. And a proper SEO optimization takes place.
5. Any change in Google ranking is permanent: Not true. One should not consider any change in rankings by search engine as forever. There is constant changes made by Google in terms of ranking algorithms and every day new pages appear on the web. This leads to some changes and rankings are fleeting. Therefore, one should always keep updating and strengthening one's web source in order to be visible among viewers.
There are many other points also to be considered such as focusing just on rankings as a great and meaningful content will in itself make way for visitors and enhance sales, thinking search engines as stupid will not prove myself to be successful but helping to improvise my website will certainly help me attain more visibility. There are numerous sources that guarantee of making your new emerging website or renewed websites in top of search engines. If we are a Delhi resident, we should visit a reliable SEO agency in Delhi like Futuristic Simplified Computing Pvt. Ltd., with the help of proper research and advises from experienced sources. Not only in Delhi, but there are also many other medium through which we can get SEO services in varied locations for your websites, we just need to take care of their authenticity and quality.
Google Adds Favicons to its Mobile Search Results
Best Professional SEO Services in India Provided By FSC
Googles New Gallery Search Ads – Everything You Need To Know
5 Reasons Why Your Website Should be Updated Regularly
How to Make Your Brand Stand Out From Competitors in the Crowded Industry