How to Improve Paid Search Lead Generation through Cohort Analysis
Posted On :July 15, 2018

/

Categorized In : Blogging

/

Written By : Shabana Gandhi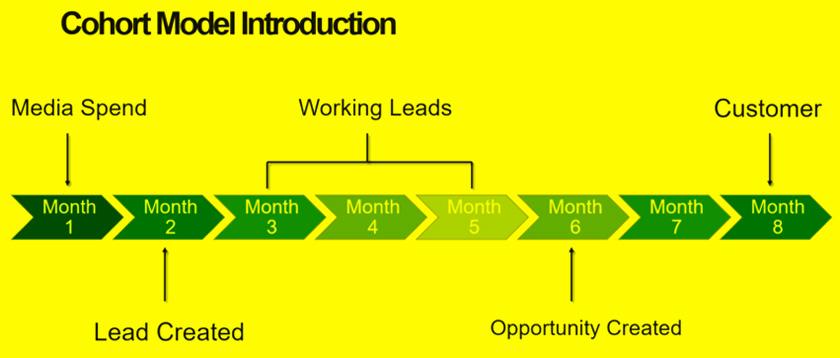 Are you sure your lead generation budget is justifiable? Is it generating sufficient good quality leads? Are your optimization strategies of paid-search tools producing good results? If you are plagued with these complex questions, maybe it is time to try and improve your social media optimization strategy before you start incurring losses.
Your sales cycles are covering a period of six to twelve months. In which case, it is difficult to find out the actual value of your investment vis-à-vis lead generation in each social channel you employ. Using just historical values does not necessarily give an accurate picture of the current status. The best digital marketing company in Delhi will use the Cohort Analysis to give you the correct results.
What Is Cohort Analysis?
Cohort Analysis is a tool to study and analyze revenue retention in order to measure the effectiveness of the optimization techniques in generating leads. What the tool does is analyze a selected group of users that fit a specific criterion. An example is the number of users in a particular month. The tool analyzes how changes in marketing campaigns and optimization techniques affect lead generation. A digital marketing expert in Delhi can give you an accurate report on the efficiency of your marketing strategies using Cohort Analysis.
Effective pipeline generation is an indication that the quality of channel lead is good. This will also give you an idea of what optimization techniques you should use in the future for the different social channels you use for online advertising.
How does Cohort Analysis improve paid lead generation?
When you use social media marketing services with long experience in the field, they can help you to implement the Cohort Analysis to improve the lead generation from PPC campaigns.
Let's say the PPC Company you hire finds that the historical data shows that there is 50% pipeline in lead generation in the first six months and then the remaining 50% is spread over the next six months. The analysis gives a single-click pipeline development report for each and every PPC event. It also gives a percentage report and a comparative table of which ad-clicks brought in the best quality leads which generated revenue.
Hire the best SEO services so that they will employ the Cohort Analysis to advice you on the perfect PPC social media ad campaigns.
5 Reasons Why Your Website Should be Updated Regularly
How to Make Your Brand Stand Out From Competitors in the Crowded Industry
Various Ways To Attract Visitors To Your Website
Ways to Maximize Average Order Value (AOV) of Your Online Retail Business
Best SEO Techniques- Getting Your Website Rank on No.1?