Social Media Strategy to Increase Brand Awareness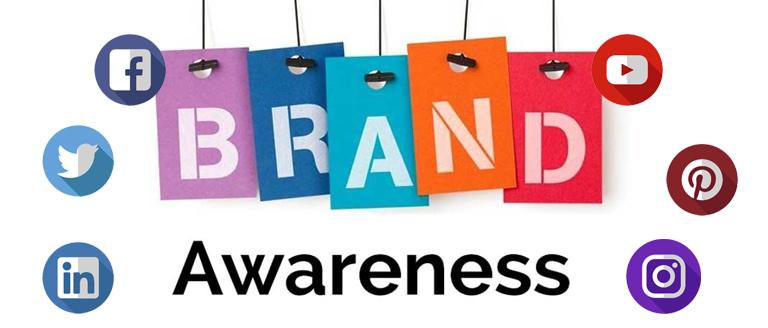 Social media has come up as a wide platform to boost one's business and products online. This platform helps in building potential customers for the e- commerce websites.
It helps target the customers who want their products easily available online. People use social media platforms like facebook, instagram and twitter in large number. Naturally, it becomes the best strategy to reach out the large customers. Most of the brands are now available online to make the promotion of their brands hassel- free. They can advertise their products online and it gets feature in the news feed of various social media platforms. Thus, the customers are updated with the information about the products easily.
According to the Forbes, 82% of the marketers have claimed the benefits arising from the social media marketing. This has increased traffic on their websites and thus, increased in their sales and more profit. Social media not increases its visibility for the existing customers but also attracts new customers. It becomes the brand's voice. The existing customers are informed more about the products and helps increasing the loyalty. The new ones are informed in a detailed manner about the products. This generates more traffic on the website because of the old customers, existing customers and the new ones.
The pictures, videos, comments and slide shows are the interactive ways to increase the customers. These leads to brand recognition and awareness in more creative and fun way!
Having a presence on Twitter, Facebook and other social media platforms enrich customers' faith and loyalty. Social media presence increases interaction which is a good sign for profits in business.interactions are made possible through timely replies through mails and telephone calls. The queries are solved which increases customer's loyalty towards the brand. Complaints are addressed immediately and good feedbacks are acknowledged on time. This leads to increase in the effectiveness of the business. People click the brand's social media page to know more about the product and offers. This also gives the customers the opportunity to rate the products and helps other customers as well helping them buy the product. Marketers conduct contests from time to time which influence their customers to participate and win exciting prizes. Such strategies are used to increase the number of customers and visitors on their website.
As soon as social media is used by marketers to promote their products online, this leads to reap the benefits. Socia media is a relationship building platform which plays a crucial role in the success of a particular business. Marketers want their websites to be more creative and want larger visibility in the market which must lead to more customers and more traffic.
Thus, social media has emerged as a large platform to promote the products which leads not only to profits but is also a cost efficient method to build brand awareness.
Google Adds Favicons to its Mobile Search Results
Best Professional SEO Services in India Provided By FSC
Googles New Gallery Search Ads – Everything You Need To Know
5 Reasons Why Your Website Should be Updated Regularly
How to Make Your Brand Stand Out From Competitors in the Crowded Industry