Strategies for an Improved Web Design
Posted On :June 30, 2017

/

Categorized In : Web Designing

/

Written By : Shweta Bisht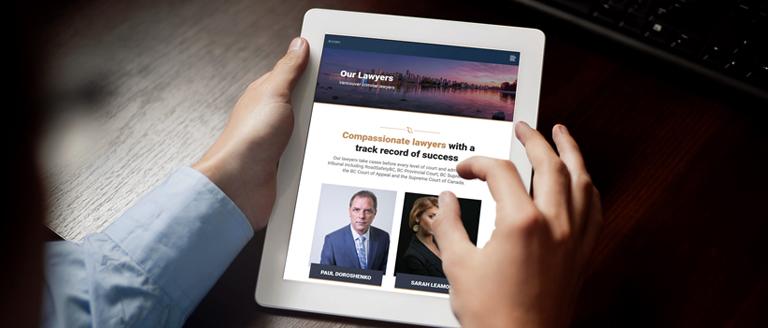 I'll be paraphrasing Steve Jobs here, 'design is not just what it feels and looks like, but how it works'.
With technology advancing and users getting savvier, there are now many factors affecting the usability of a website. The service that users demand today is wildly different from what it used to be a few years ago and thus there is a dire need for web designers to present the end users with usable, smooth and updated designs.
To ensure that your design offers maximum value, you need to:
– Ask questions and know what's expected of you: Who are you building the platform for? What would they need it for? Any particular device preference? It's important to understand these kinds of questions before you begin designing the platform. Delivering a solution that fails to cater to the client's cause is a waste of everyone's time and can be detrimental for your reputation.
– Communicate everything in detail prior to designing: It's noted that after all the correspondence, clients delve in and make changes midway. It is therefore important to discuss all the requirements at great lengths.
A better web design implies a better experience for everyone. A better web design is a more efficient and works both for those consuming it and those developing it.
So, how do we go about it? Let's see.
Make sure the design serves the intended purpose
The foremost quality of an effective web design is its ability to serve the purpose it was created for. Each and every page of your website needs to solve a defined purpose and fulfill a specific need, be it interaction, entertainment or rendering information.
Listening to your code
Screen readers have this unique ability to present a web page exactly how the HTML is written, just like search engines. Writing syntactic HTML codes would bring to you a host of benefits. These are:
Being shorter, it downloads faster
It makes site update easier
It's easier for others to understand, just in case a newbie designer picks up the code
Allows for a possible change in the feel without overhauling HTML
Needless to say, check the semantic quality of your pages immediately.
Use conditional loading to your advantage
All the web pages have a thing in common. They consist of a bunch of 'desired elements' and 'just things'. Leveraging conditional loading, you can easily prioritize the desired element.
Use the correct typefaces
As is the case, fonts such as Verdana and Arial are easier to read online. These are Sans Serif fonts, which are contemporary looking and lack decorative finishes. The most ideal font size for reading online is 16px. Try and stick to 3 typefaces at max, this would let you keep your design streamlined.
Strengthen Your Market Position by These 5 Branding Strategies
Important Tips to Consider For E-Commerce Website Development
5 Reasons why startups need a good Website Design
Check Out The Big Digital Marketing Trends in 2019!
Google Adds Favicons to its Mobile Search Results