The Ultimate SEO Strategy for New Websites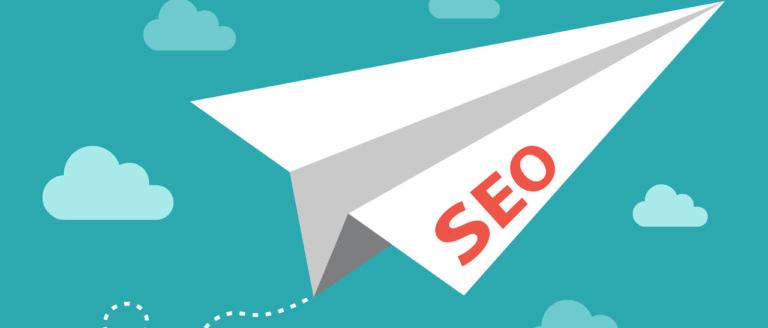 It all begins with an innovative business idea. Next, comes the domain name. Next thing, is a fully functional website. Now, whatever follows wouldn't come to you as smoothly as you'd want it to. Yup, you got it right, we're talking about traffic.
Online traffic is the only key to business success. It's how you begin. And mind you, the beginning is the toughest challenge you will face during the entire journey.
For the uninitiated, gone are the days of 'build and they will come'. Now, you need to optimize your website for search engines. The process, as it's commonly known is Search Engine Optimization (SEO). A good SEO strategy is the only thing that will help your website rank better on search engines and in turn will bring you greater amounts of traffic. And as we already know, higher the traffic, higher are the impressions, signups and sales. Simply put, an increase in revenue.
So, how do we do it?
The SEO strategy mentioned below is the very particular strategy that we, at Futuristic Simplified Computing use to help our clients get the links, online visibility and ultimately traffic. Go over the article to leverage the benefits of search engine optimization and achieve your ultimate business goal; sales.
Keep in mind that SEO trends tend to fluctuate from time to time and you need to have a solid understanding of how search engines update their algorithms. Of course, you cannot predict the changes however hard you try; you can only speculate the upcoming trends and the impact they will have on your existing strategy, and modify accordingly.
1. Begin Slow With A New Website
For a new business, there are certain limitations. Understand and act accordingly. In a nutshell, you need to focus on low competition opportunities with the potential to drive moderate traffic. While examining the search engine pages, look for:
– Poor exact-match domains
– Outdated, poor quality content
– Pages with low link counts
Such poor quality pages indicate that you can build best-in-class content target these specific search engine page results by involving clear, concise and interactive content, visually stimulating media, proper formatting and original photographs.
2. Securing links to relevant pages
To rank well on search engines, you need links. However, the quantity of links required depends totally on your niche. Also bear in mind that search engines, today, focus more on quality links and less on numbers.
A really great way to secure links is to reach out to your personal network of colleagues, friends, and influencers (if you know any) and ask them to promote your website. Similarly, if you know of a blogger or a news agency who'd be happy posting your stuff that's relevant to them, reach out and ask.
It is a continuous, gradual process but if you start early during your journey, it's also the easiest. Some of the other tactics are:
– Offer discounts to the audience of linking site
– Mention a particular brand, product or service on your website
3. Content creation
Content is one of the most important SEO factors that helps you rank on search engines, and thus focusing on valuable, unique content should be your top priority. Various researches around the globe indicate that websites with large content typically ranks higher on search engines. Also, there's a higher possibility of to attract links.
It sure sounds time-consuming, but in the long run, you'll definitely witness a positive effect on your organic visibility and number of inbound links.
Everything mentioned above is just a basic framework that will get you started. SEO, as such, is a wide repertoire of tactics and is a long-term marketing strategy with little to no immediate results. Getting things right at the beginning would only help you save hours of efforts later.
An integral part of digital marketing, SEO demands constant dedication. And thus you will need the help of a dedicated SEO agency. There's no one better than FSC, the best digital marketing agency in Delhi. Feel free to contact.
Strengthen Your Market Position by These 5 Branding Strategies
Important Tips to Consider For E-Commerce Website Development
5 Reasons why startups need a good Website Design
Check Out The Big Digital Marketing Trends in 2019!
Google Adds Favicons to its Mobile Search Results