Top 5 Brand Optimization Strategies Through SEO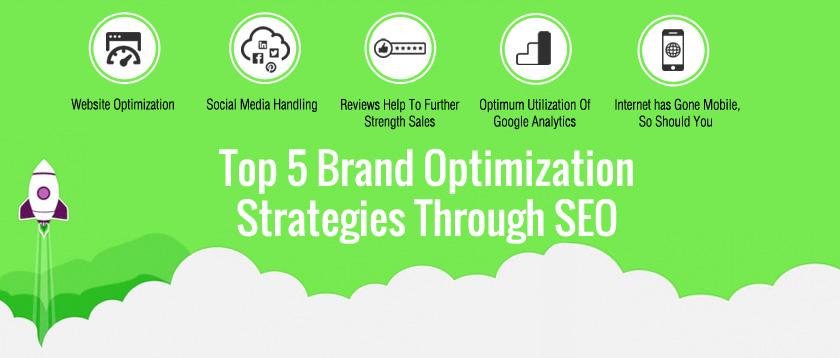 If you are in the market, you are either selling a product or a service you own. But, that is simply not enough. What you need is the viewership and interest of your intended clients. It is called brand-development or 'branding', for short. A good brand pitch shall make your intended customers trust your brand and help them make a purchase decision in your favor. Sounds simple, but it inculcates a world lot of complexities and their solving-strategies. Futuristic Simplified Computing is one of the leading brand marketing agency in Delhi, especially known for their skills in resolving all SEO-related issues for their esteemed clientele at nominal prices.
Here is a quick review of basic steps that are involved in our reputation management services:
1. Website Optimization: Firstly, for search engine optimization, you should be searchable and that too pretty easily (especially for the search engines). Thus, always ensure that all your websites pages are well indexed. Their content should be enriching for the reader as well as optimized with appropriate tags and keywords. Images on different pages should also inculcate alternate texts. It helps your website slowly climb the search engine charts in due course of time. FSC's SEO services always ensure that your websites remain updated with the best possible practices and content.
2. Social Media Handling: The truth of our current times is that millions of shoppers shop online every second, and these shoppers also spend quality time on social media platforms. Smart marketers always find innovative ways to make the most of this time spent online. Our social media optimization strategy involves brand development in a manner that your intended clientele shall knowingly-unknowingly always end up on your website pages, in their quest for optimum knowledge. It shall lead to faster increase in direct page traffic and sales.
3. Reviews Help To Further Strength Sales: As one of the best SEO company in Delhi, we value and well-utilize good reviews. It is well known, that internet customers are all well-read and thus, buy nothing without checking up on reviews of other customers. We strategically place reviews to be found, as and when required by the intended client. Moreover, they also help in developing an altogether positive brand image for your company, its products and services.
4. Optimum Utilization Of Google Analytics: 60% of online searches are made on Google. Thus, it is necessary your website follows Google's ever-changing rulebook. FSC ensures development of light content pages for faster uploads as per the 'Google Pagespeed insights'. We also ensure that the high quality content we provide is affective and loaded with appropriate keywords to bring in page traffic and clicks.
5. Internet has Gone Mobile, So Should You: As per research, most of the internet shopping is now done through mobile applications. They provide a more engaging and user-friendly internet experience. Moreover, Accelerated Mobile Pages (AMP's) are now known to gain higher search points with Google bots. We help you develop mobile pages with appropriate back links and work-ability to spruce up your sales graph, without digging a hole in your pockets.
We are the Best SEO Agency in Delhi. Click here to view our works more closely.
Strengthen Your Market Position by These 5 Branding Strategies
Important Tips to Consider For E-Commerce Website Development
5 Reasons why startups need a good Website Design
Check Out The Big Digital Marketing Trends in 2019!
Google Adds Favicons to its Mobile Search Results