Using Google Adwords to Improve your Business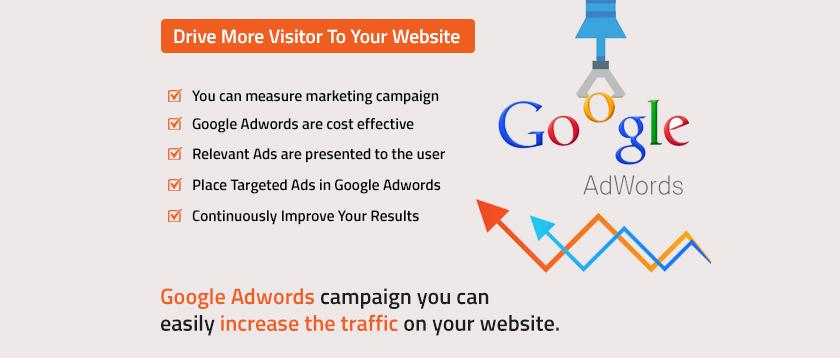 Google AdWords is perhaps the most common (read effective) paid search program on this planet and goes hand in hand with your online marketing campaigns. So what exactly is Google AdWords advertising and how does AdWords work? Is Google AdWords marketing different from other paid search platforms? These are some of the questions we'll be tackling today.
So what happens when a prospective buyer wants to get its hands on a desired product or service? He or she gets to Google to look for it. As a matter of fact, you happen to deal in those same products or services. Now imagine how it would feel to be able to reach that shopper the minute they search the query. This is what an AdWords campaign does for your business, in fact, this is what all ppc ads do.
For small and medium businesses, an advertising platform such as Google AdWords is a boon. Let's take a look at some ways AdWords can improve your business.
Immediate exposure – You get to the top of Google Search. Your business is listed on the first page, what else can you ask for?
You will reach a customer who's looking for you, no matter what – For a small business who wants to make it to the top ten results of Google, it's time-consuming and a painstakingly hard thing to do. With little to no SEO knowledge, you can't compete career-long, proficient SEO experts. But Google AdWords gives you the chance to compete on the same level. It can get you on the top, whenever someone intends to look for your services or products.
The ability to reach out to the local customers – A regional company or an organization that operates locally? No problem, AdWords has got you covered. You're endowed with geo targeting which ensures that you target your ads to the exact geographic location you want to. This way, you don't end up wasting your hard-earned money on people who fall out of the spectrum you operate in.
Well, it's faster than SEO, much faster – Quite frankly, I shouldn't be stating this, both SEO and PPC are distinct marketing strategies with unique benefits of their own. However, unlike AdWords, SEO take its own sweet time to bring you the return, i.e taking months before you see any significant change.
You have control over your advertising costs – Google AdWords lets you decide a maximum cap for your daily spending. This is perhaps a very exciting feature. For each of your campaigns, you can set a maximum cost per day. This helps you in staying well within your budget.
While it sure is an awesome advertising model, Google AdWords can be a bit tricky at times. Ummm, at most times, to be honest. It requires a certain degree of expertise. If you're not comfortable managing your campaigns, it's best to hire an AdWords agency. Would love to learn more about it, schedule a call with FSC's digital marketing experts today.
Important Tips to Consider For E-Commerce Website Development
5 Reasons why startups need a good Website Design
Check Out The Big Digital Marketing Trends in 2019!
Google Adds Favicons to its Mobile Search Results
Best Professional SEO Services in India Provided By FSC