Viewing Your Favorite Websites Can Be Your Ticket To Jail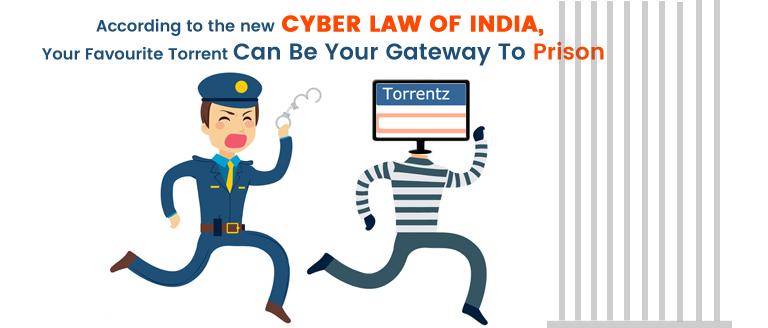 Most of us are well aware, that the Indian Government kicked off the second quarter of this year by imposing several bans on popular websites. Many received this rude shock, not via news feed but by their inability to load frequently visited sites, generally used for downloading movies and music. The world of piracy is one we are all acquainted with, its trenches spread deep and wide in the World Wide Web. From a purely legal point of view, piracy is illegal, and the music and movie industry suffers quite a blow, from the pirated versions of their work that is easily accessible on various sites.
It was in the year 2014, that the government had imposed a blanket ban on several pornographic sites, a move that received mixed reviews from the general public. The ban was apparently not very effective as those sites were up and running on various ISP networks.
These past failures to bring down the hammer hard has certainly not left the Indian government unperturbed , who has since July this year blocked almost 857 free file hosting and torrent websites. Now, interestingly instead of just banning specific URLs that hold any illegal content, entire websites are being banned. The Madras High court in its ruling on April 25th, 2012 had said:
The interim injunction is granted only in respect of a particular URL where the infringing movie is kept and not in respect of the entire website. Further, the applicant is directed to inform about the particulars of URL where the interim movie is kept within 48 hours.
The bans currently imposed though are quite contrary to what the Madras High court had said.
And It doesn't just end there. For those of you still in hopes of being able to access your favorite torrent site, your world is soon about to turn upside down. In the past when you visited or re-visited any free hosting sites that were banned, you were greeted with a harmless message letting you know, that your requested URL has been blocked as per directions by the Government of India. Well, all that was in the past, now something as simple as clicking on a link that takes you to any banned website can land you in jail. So, now when you try to access any illegal/banned website, do it with caution. Instead of a warning which is lighter than a tap on the wrist, you will receive the following message that clearly says that your present action is punishable with 3 years of imprisonment.
"Viewing, downloading, exhibiting or duplicating an illicit copy of the contents under this URL is punishable as an offence under the laws of India, including but not limited to under Sections 63, 63-A, 65 and 65-A of the Copyright Act, 1957 which prescribe imprisonment for 3 years and also fine of upto Rs. 3,00,000/-"
Though in the past, we have seen many such laws frequently been imposed in lieu of safeguarding the work of movie and music producers, and to eradicate the problem of child pornography and such, but this extremely harsh ruling has come under a lot of scrutiny. Does this go against the ethics of freedom of Internet users or is this the correct call of the hour to put an end to all illegal activity happening on the internet. We would love to hear your views!!
Ways to Maximize Average Order Value (AOV) of Your Online Retail Business
Best SEO Techniques- Getting Your Website Rank on No.1?
Get More Traffic To Your Website By Creating Local Brand Strategy
Optimize Your Website With Voice – Activated Search
5 Ways to Turn Your Website into Revenue For Your Business