Why do you need a Call to Action Button?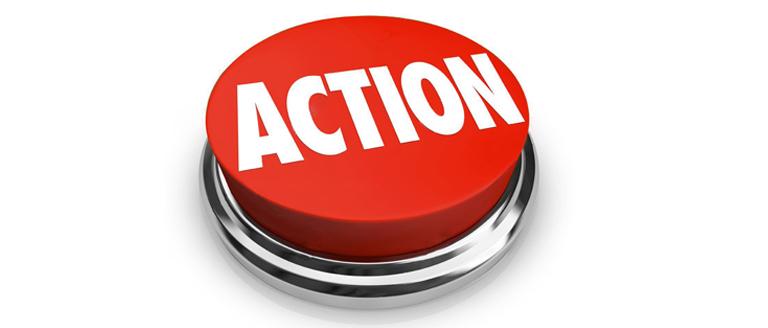 If you have a functional website that you use as the primary medium for driving your business, you ought to have a call to action (CTA), or in fact, multiple CTAs.
What's a CTA?
Going by the definition, a CTA is a simple instruction to the visitors on your website that invokes an immediate response. Mostly, these are imperative verbs that simply give a command, such as 'call now', 'visit today', 'learn more', 'buy now', etc. Please bear in mind that these were some of the most basic, and frankly speaking, crap CTAs, the likes of which we must choose to avoid.
Why do you need a call to action?
Foundational to the success of any digital initiative, an effective CTA is by far the most important element on your website and has a resounding effect on your business.
Conversions, revenue, profit; they all depend on how powerful your CTA is. A well-thought CTA gets your visitors to take the desired action and help you achieve your planned objectives.
On the other hand, poorly-placed, generic CTAs, the likes of which we have mentioned above, fail to grab visitors' attention. It is, therefore, important for you to learn how to distinguish a well-thought CTA from one with little to no appeal.
You could be driving a higher number of visitors to your website, perhaps, way more than your competitors. You might also be getting more inbound links. But the question here is, does it convert? Read further if your answer is 'NO'.
Among the many reasons for a low conversion rate, the most probable one is the lack of a strategically placed CTA. To capitalize fully on your marketing efforts, you must, without a fail, include at least one CTA. This CTA has the potential to convert your anonymous visitors to quantifiable leads; and if you try hard enough, these leads can turn into valuable customers.
So, what's in a CTA?
An indispensable part of your online initiative, a CTA needs to allure and coax your visitors. If that's not the case, I'm very sorry to say, but you suffer from a crap-ass CTA syndrome. Fret not, it can be cured; just keep on reading further.
As such, there are 3 important considerations to call to action buttons. These are:
1. Text
There needs to be a thrust. Your CTA needs to create a sense of urgency and should be totally on-point.
2. Design (size and colour)
Use your best judgment to create a CTA that is:
– Big enough not to go unnoticed
– Not big enough to cause a distraction
– Recognizable
– Well-defined
– Striking, and
– Appealing
3. Placement
It's important to place your call to action in a logical place where the visitors are more likely to take any sort of action. You can have multiple CTAs on a single page but you'll have to ensure that they do not obstruct the user experience in any way.
Also, these CTAs must not compete with each other and more or less, should guide the user towards a common channel. Too many choices often lead to no choices at all.
In any case, your CTA(s) should exist wherever the chances of maximum attention are.
The next time you begin creating your CTA button, keep the above-mentioned points in mind. Altering these elements can have a significant impact on your conversions. However, keep in mind that there is no perfect CTA and what works for one of your campaigns might not work for other. Nonetheless, it is equally important to follow the vital steps mentioned above, if you seek to get your call to action buttons right.
Ways to Maximize Average Order Value (AOV) of Your Online Retail Business
Best SEO Techniques- Getting Your Website Rank on No.1?
Get More Traffic To Your Website By Creating Local Brand Strategy
Optimize Your Website With Voice – Activated Search
5 Ways to Turn Your Website into Revenue For Your Business